About Us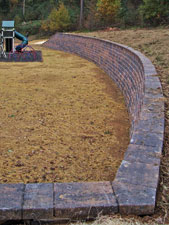 Zach Bamberger is the Owner and President of Little Dutch Landscaping, Inc. Originally from the York area, Zach's family moved to Rhode Island when he was thirteen years old. His entrepreneurial spirit started young, and when he was only fifteen he opened "Zach's Small Engine Repair" as an after school job. His ambitions quickly grew and Little Dutch Landscaping was born.
After the attacks on September 11th, Zach joined the Marine Corps and served two tours in Iraq. Upon return from his second tour, he decided to return to York County to be closer to family and currently resides in Glen Rock.
Please read about our services and browse our recent projects. Contact us today to customize a plan just for you.
"Thank you so very much for another job well done!"
-David & Chloe Kalb